Expand your portfolio and build long-term profit with DenSwap's management agreement service.
The future of CRE is flex. Management agreements allow property owners and coworking operators to partner together to reduce risk and build a profitable business for both parties. As the market experts in management agreements, we can do the heavy lifting for both parties. We'll do the research, build the proformas and guidance reports, match you with our network of property owners and coworking operators, and work to build a profitable partnership that stands the test of time.
What are operation management contracts?
In the post-COVID world, management contracts are the fastest growing trend in coworking. Similar to the hotel industry, coworking management agreements (often known as operations management contracts, or OMs) are partnerships or profit-share arrangements between experienced coworking space operators and property owners with an interest in more flexible & entrepreneurial ways to fill their vacant properties.

Management contracts have been gaining popularity because they allow each party – the flex space operator and the property owner – to specialize in what they do best. The property owner can focus on real estate development and leveraging assets, and the coworking operating can focus on growing the community and renting out the space.
When done properly, both parties benefit – the property owner gets the full lease rate plus additional profit in a stable business, and the coworking operator gets to leverage their experience and savvy to expand with reduced upfront risk and investment capital.
We can make it happen for you.
The process of finding the right partner for a profitable long-term business venture is more complicated than the traditional brokered lease. DenSwap's management agreement matchmaking service tackles those problems for you by researching and forecasting future performance by our coworking consultants, connecting you to our network of property owners and coworking operators, and overseeing the project and integration to ensure success.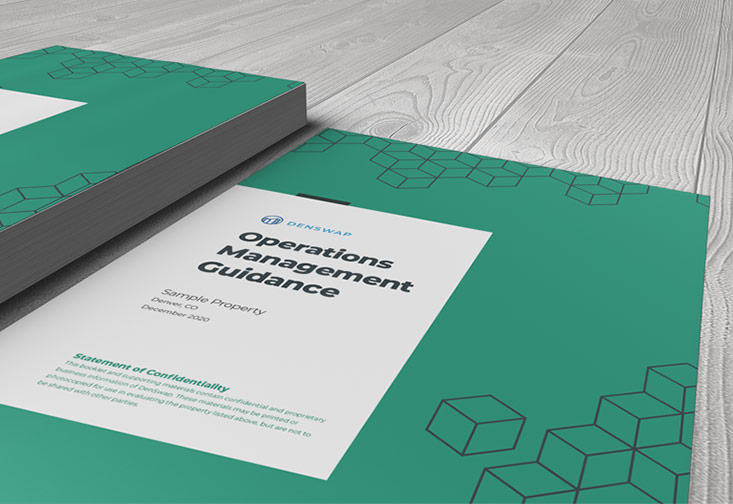 STEP 1
Research, Forecasting, and Financial Modeling
We'll assess and run the numbers.
We create extensive proformas, market & feasibility analyses, and create guidance documents that inspire confidence moving forward.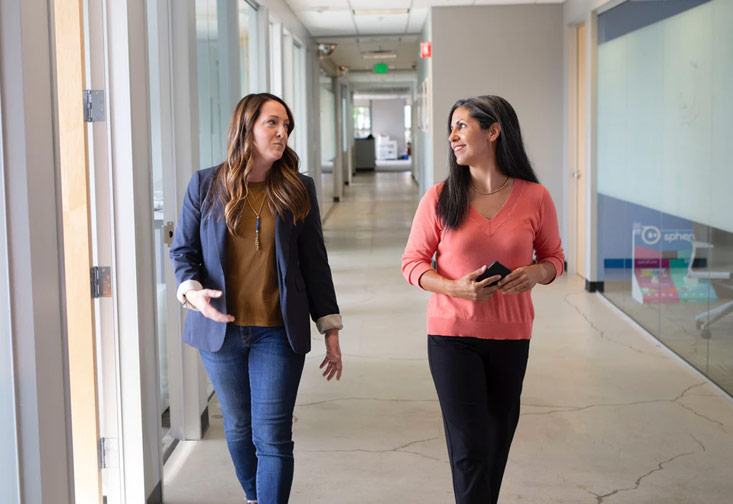 STEP 2
Partner Vetting and Matchmaking
We'll find and vet potential partners. No unproven partners, no surprises down the line. We make sure our extensive network is qualified and primed for success.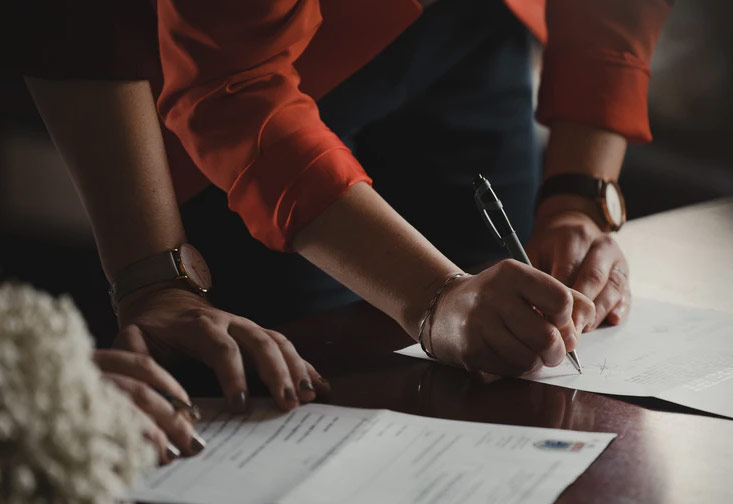 STEP 3
Legal Frameworks and
Process Management
We'll guide the project to completion. We have framework documents so you're not starting from scratch, and we keep all parties moving ahead with concrete steps.
We'll find your perfect match.
We charge a fixed rate per sqft for property owners – typically less than the traditional commercial brokerage fee. There's never a charge for coworking operators to get matched. Reach out today and let's see how we can help.
How does DenSwap put together the right partnership?
We've built out the entire process from start to finish. Here's more detail on our approach and method.
Research, Forecasting, and Financial Modeling
For property owners – we'll assess your space, run the numbers, and consult with you about your budget, partnership/models you're looking for, and future goals for the space. We will make a full guidance document for both parties, plus an extensive Excel proforma outlining the budget, projected expenses and revenue, timeline for profitability, possible business models (rev-share, profit-share), and make specific recommendations for contract terms (5-year term, termination clauses, etc). Owners get an extensive third-party cache of information, plus consultants on hand to ensure the owner never feels lost or uninformed. Operators get extensive due diligence, built by industry-leading researchers and filtered for your brand and growth strategy. It's a win-win for everyone.
Line item budget estimates for the first year
Realistic sales forecast from experienced operators
Alternative partnership scenarios generated
Estimated number of potential coworking members
Recommend market positioning and FF&E budget
Competition analysis
Partner Vetting & Matchmaking
We vet all of our partners – owner and operator alike – to ensure that they're capable, dedicated, and able to function as a partner. For coworking operators – we look at their company track record based on our own internal assessment, including operations, staff processes, and other criteria. We present the space and manage the relationship, checking in on due dates and guiding the parties together.
Vetting for expertise by experienced operators
Vetting for established processes in order to scale to multiple locations
A deep of understanding of each brand's size requirements, locations of interest, and target demographics
Legal & Project Management
Management contracts are often a new experience for the owner, operator – even some of the lawyers involved. We've done this before, and we're here to ensure the rollout and implementation goes smoothly. Once a partner has been tentatively selected, DenSwap manages the closing process and assists in creating the partnership framework. You're never alone during this process – we keep everyone to a schedule, and help mediate negotiations and potential issues that can tank the venture six months or six years down the line.
We provide management agreement contract templates – worth $10,000 in lawyer fees
Expertise to find win-win resolutions in negotiations
Guidance to avoid costly mistakes
What does the process look like for property owners?
Realistically speaking, you should expect to take 4 months to go through the process. Factors like the size of your market, rent rates, amount of buildout required, and availability of partners may affect this timetable.

Before any engagement with a property owner, we sit down to understand your property and goals. Many properties (and frankly, landlords) are a bad fit for coworking right off the bat – we won't waste your time if that's the case. If we think your property is a good candidate for flex space conversion, we'll sign a contract and get to work researching your market, planning the best use (or re-use, if you have an existing coworking space) for your property, then create extensive guides and proformas. Once we're done, we'll run everything by you, outline a strategy, and start pitching your property to our network of operators who are actively looking for a space like yours.
From there, we'll compile as many potential operators as possible and present you with a list of options. You'll get to know each other and we'll help you both build a vision for the space and hammer out a deal. We've been through these deals before, and will guide you both through a common list of negotiation levers and common pitfalls. Once everyone's clear, DenSwap can pull out an appropriate contract framework for your model, and each side's lawyers can refine as needed.