We're coming out of COVID strong with many selling opportunities all over, especially on the east coast. We're not talking about the usual suspects like DC and New York – we're looking for the the cool power cities like Nashville, Atlanta, Indianapolis, and Columbus. If your town is cool – you're in a hot market right now. If you're ready to sell and handover your space to a new owner for its success, DenSwap has a big buyer heavily interested in most of the major east cities, excluding NY and DC.
Although, you might be ready to sell due to burn out or the comeback from the pandemic just wasn't enough, our data shows cities like Baltimore, Philadelphia, Richmond, Charlotte, and Charleston all to be a hot market for coworking and flex office space. Both the need and the buyer are there, all it needs is a seller in the position to make the move.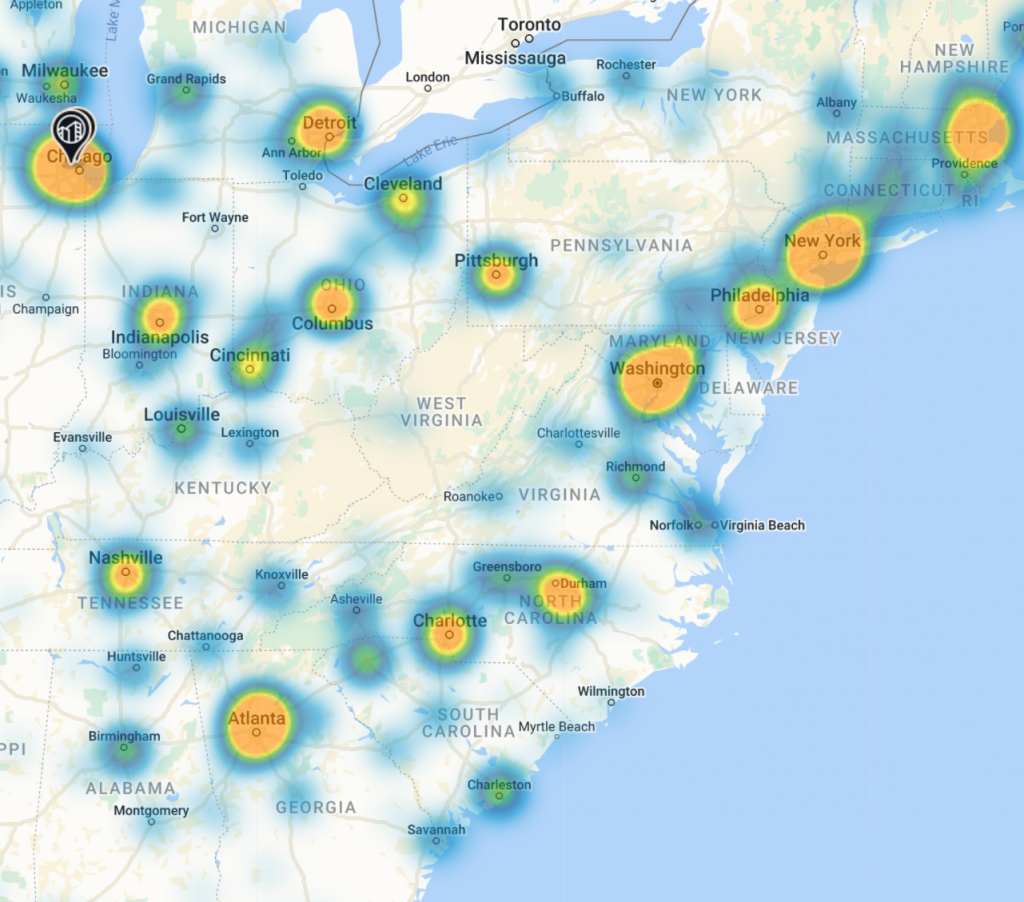 If you've been dabbling in the idea of selling your east coast coworking space, reach out to the DenSwap team. We will chat with you more about our buyer and if this handover is the right match for your space. Post COVID, the opportunities to sell, buy, and trade are endless. The DenSwap team is ready for the wave and to help you find the perfect buyer.